Richard Morris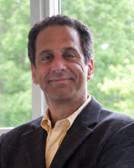 Richard Morris is an adjunct professor at the Lake Forest Graduate School of Management and is principal of ROI Consulting, helping family owners expand and pass down their business to subsequent generations. Previously, he worked at his family's 80-year-old privately held company, Fel-Pro Incorporated, managing Marketing and then Acquisitions, and serving on the Board of Directors until its sale in 1998. Rich has spoken at family business centers across the country, and been quoted in the Wall Street Journal, Crain's Chicago and Family Business magazine. He earned his undergraduate degree from Ithaca College and an MBA from Northwestern University Kellogg School of Management. 
To ROI Consulting Web Site:


ROI (Resource for Ownership Intelligence) works with family businesses to make transitions to the next generation, grow the business, or exit the business.
Jayne Pearl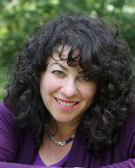 Jayne Pearl is a journalist and entertaining speaker, focusing on family business and financial parenting. She is author of Kids and Money: Giving Them the Savvy to Succeed Financially (Bloomberg Press) and has co-authored or ghost-written ten other books. Jayne began her career at Forbes and was former senior editor of Family Business magazine, to which she has contributed for 20 years. She has written hundreds of articles about family business, financial parenting, personal finance and business management. She has also appeared on PBS, CNBC's Power Lunch, NPR and CNN, and been quoted in publications such as the Christian Science Monitor, Reuters, Forbes, Parenting, Real Simple, Working Mother and US News & World Report.
To Kids and Money Web Sites:
http://kidsandmoney.com/

KIDS and MONEY guides you through financial milestones: allowance, saving, banking, in-vesting, budgeting, credit cards, first jobs and getting to and through college. It helps parents tackle tough issues, including single parenting, blended families, shoplifting, gambling, overspending, and when to bail out the kids.